UNDISCOVERED SF 2018: Season 2 Recap
The 2nd season of  UNDISCOVERED SF was such a blur — an amazing blur — that we didn't have time to write or post about it until it was over! As the Co-Founders of UNDISCOVERED SF, San Francisco's only creative night market that showcases the rising talent of the Filipinx-American community from the Bay Area and beyond. Make it Mariko was excited to take on several new production challenges to expand from our successful first season. From 3rd wave Filipinx food and desserts, handcrafted accessories and threads, and underground artists breaking into the music and art scenes, this seasonal gathering is a celebration of history, culture, and identity.
High off of the excitement and energy of the first season, UNDSCVRD's sophomore season brought with it some big changes.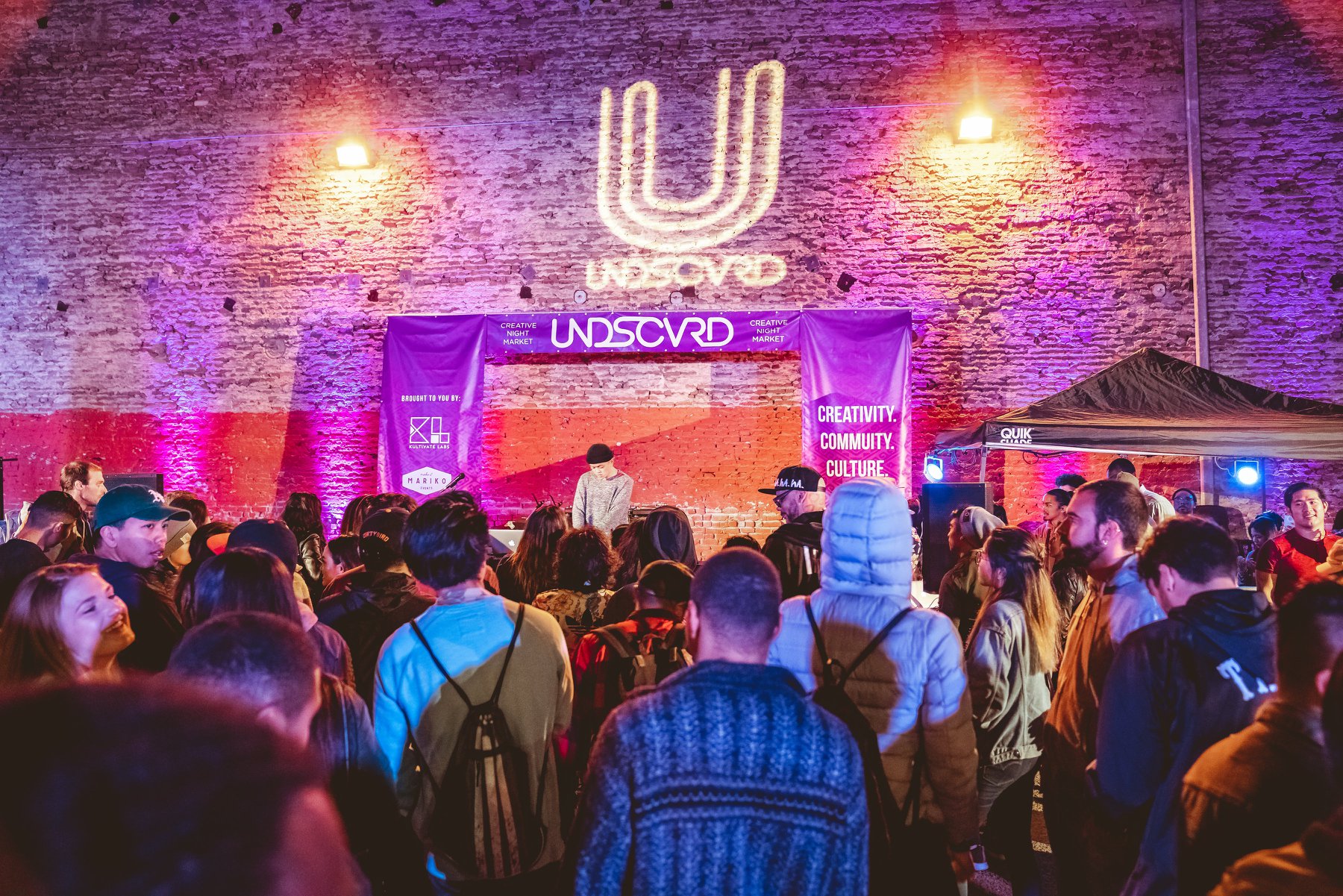 In 2018, Make it Mariko produced 5 monthly UNDSCVRD festivals and were tasked with solving a few main challenges:
COMPLEX LOGISTICS to work out with a NEW venue (3 empty parking lots in SF), a new street to close (Minna St), and new neighbors to coordinate with

LAYOUT. It's always tough to find the right balance with where to place activities, retail, food, stage especially with a venue that had 4 distinct spaces.

How to create an active, dedicated KIDS & FAMILY AREA — something that was highly requested by guests from our inaugural Season

POWER & LIGHTING! We mentioned it was 3 empty parking lots right? Well, with that comes having to bring in all your own power and lighting from scratch
Here's how we did it!
Challenge 1: Complex Production Logistics
One goal of UNDISCOVERED is to bring people into the SOMA Pilipinas Cultural Heritage District and introduce them to both the neighborhood and the local businesses. The parking lots and tunnel behind the SF Chronicle building offered a central location to host UNDISCOVERED while creating more space to accommodate the growing community of food vendors and retailers reaching out to be a part of the event. In 2017 we had limited capacity inside the SF Mint, so we were excited to be able to offer a completely open space with no tickets or timed entry.

Challenge 2: Curating the Perfect Layout
Creating a layout that promotes a harmonious flow through each space is crucial to making a memorable experience for any guest! Our main takeaway from Month 1 and 2 was DENSITY IS KEY. We launched the season with the Family Zone and Dessert Vendors being in a separate parking lot next to the stage with its own entrance, but that left the Tunnel feeling bare and unactivated. For month 3, we finally found the right balance of density + activation when we exnayed the 3rd parking lot, and moved all our family-friendly activities into the "Barangay Tunnel."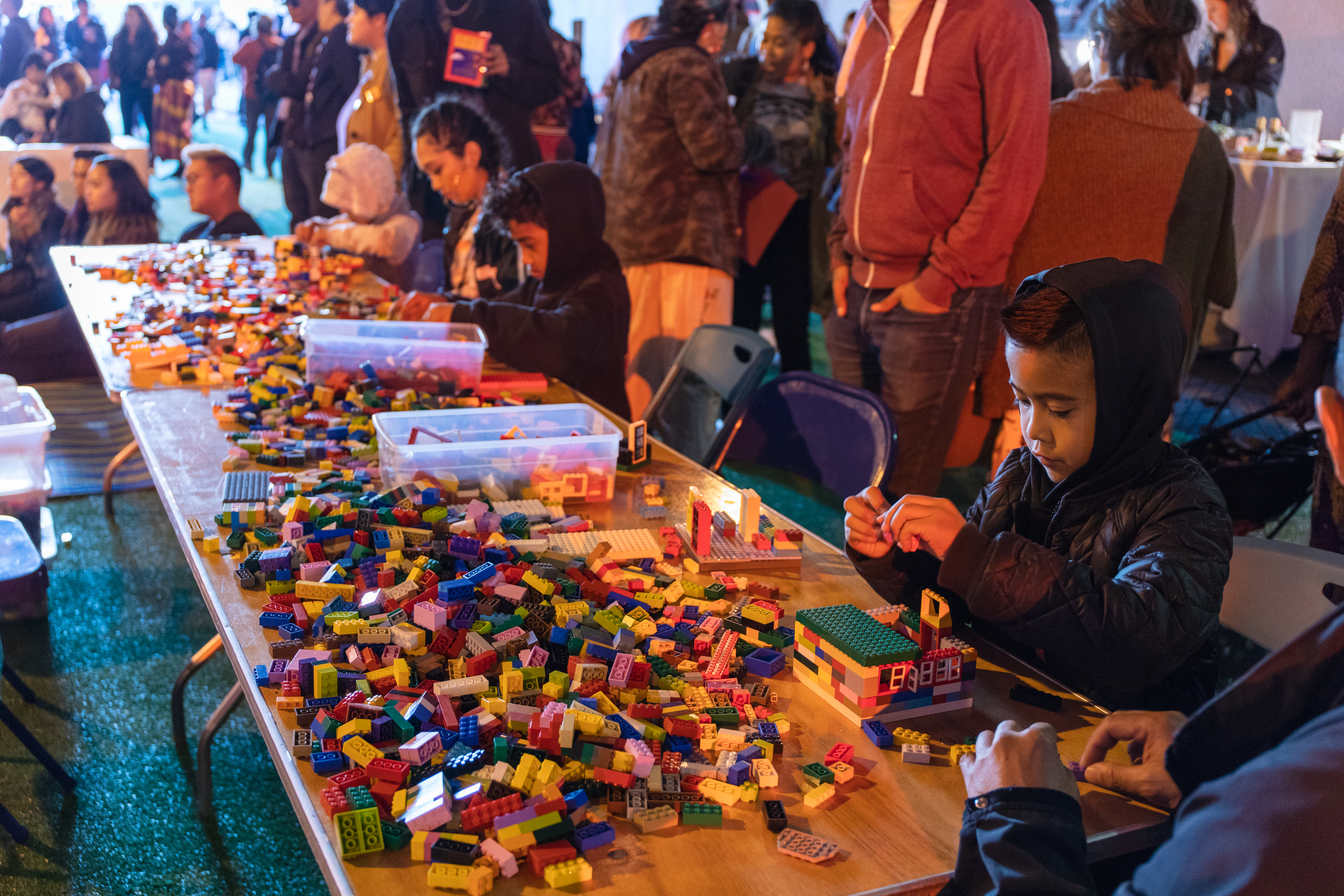 Guests entered via 5th and Minna Street and walked through the Barangay Tunnel that held informational booths for local organizations and a space for cultural, fitness, and live art performances. What was once an empty, dirty tunnel became a super active, energized main entrance for all guests. Green astroturf brightened the space, and string made it bright, open, and feeling like an active community space.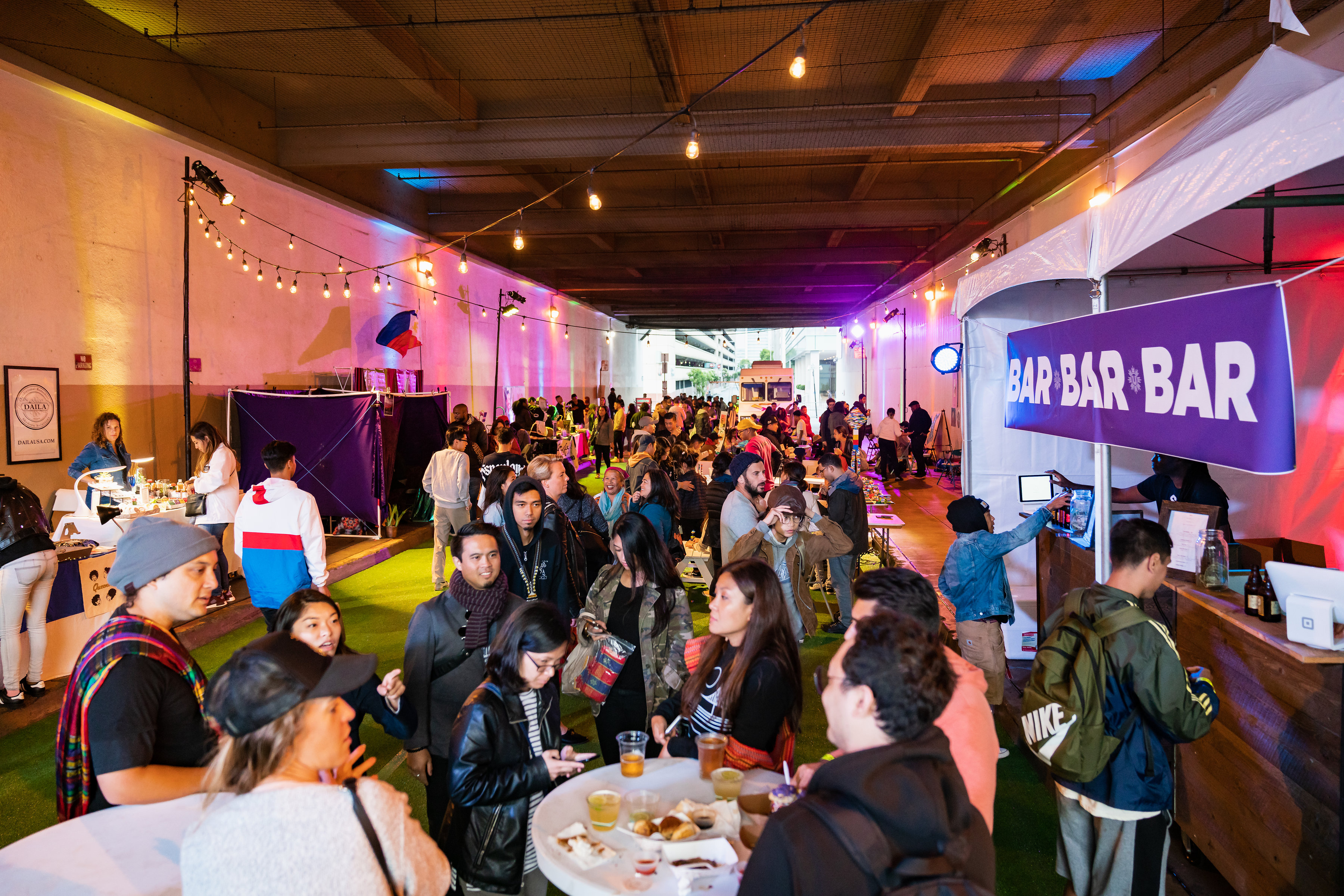 We placed Food Trucks at the beginning and end of the Tunnel to create a bridge between the Tunnel and the other parking lot activations. The delicious scents of lumpia and adobo wafted down the tunnel from The Palengke Market and would draw people into the space designated for retail and food vendor shopping.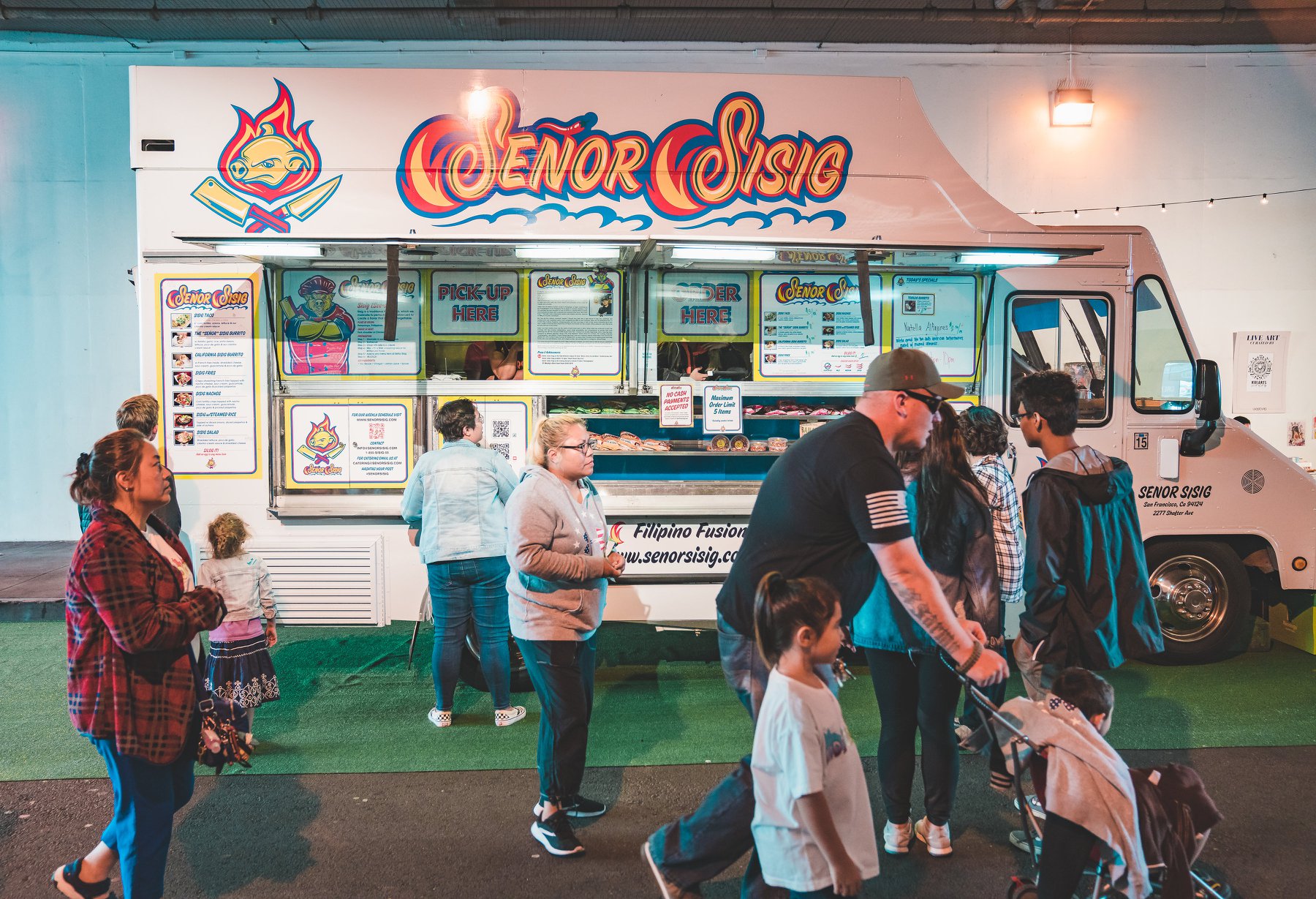 Finally, the large Manila Main Stage would reach capacity during our October event as up-and-coming rapper Ruby Ibarra took the stage and inspired hundreds to raise their fists in their air in solidarity.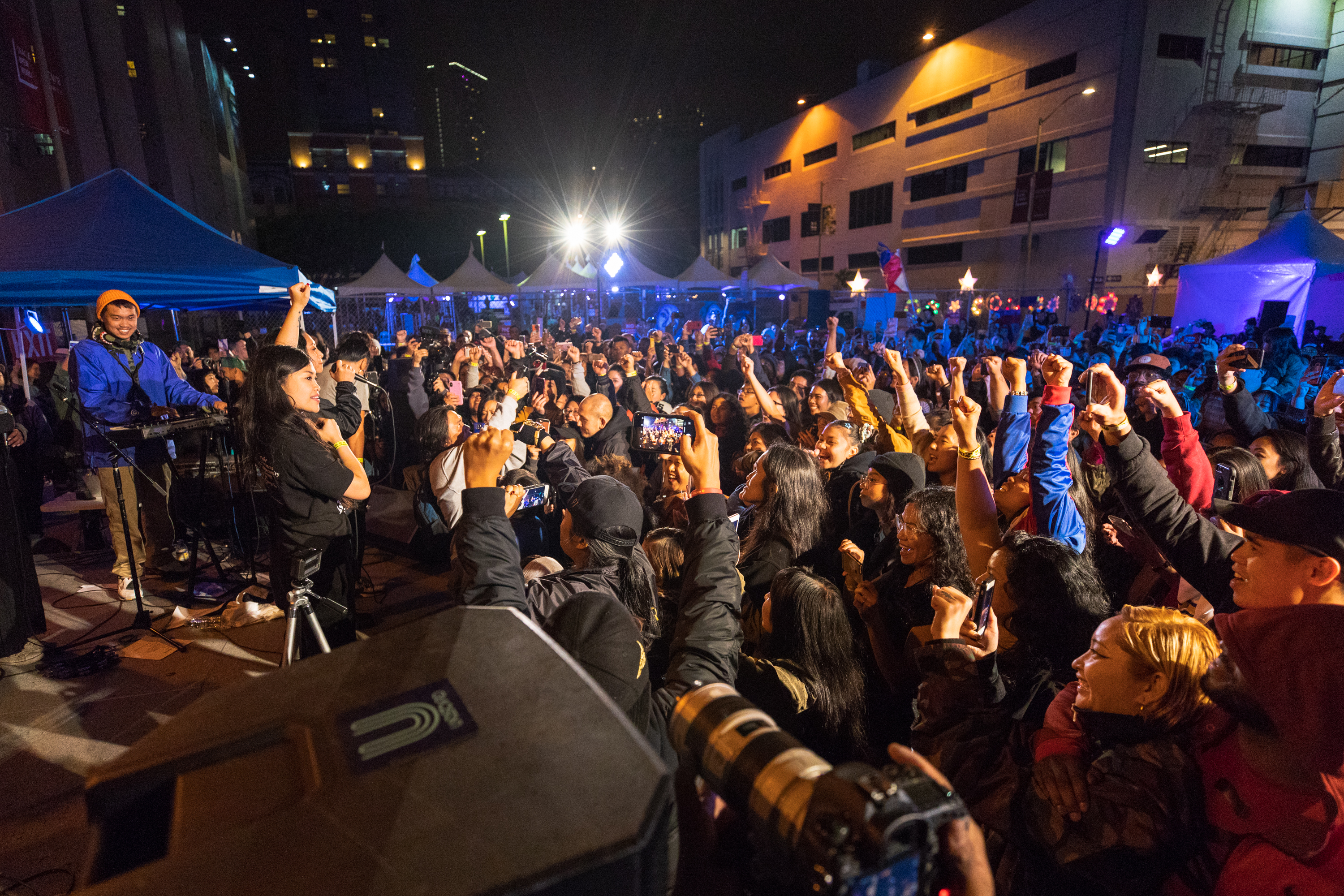 Challenge 3: Create a more active, dedicated Kids & Family Area
Another goal was to make UNDISCOVERED more family friendly to encourage parents to bring their kids to events and learn more about FilAm culture! To do this, we brought in a bubble pool and Lego station for younger kids (that was a hit with adults too!), E-Sports games, and a small picnic area to catch their attention and create a unique space for fun and play. With the Tunnel now being super active and energetic, it became the perfect space for families to stay with their kids. Plus parents loved the Tunnel because there was only one way in and one way out!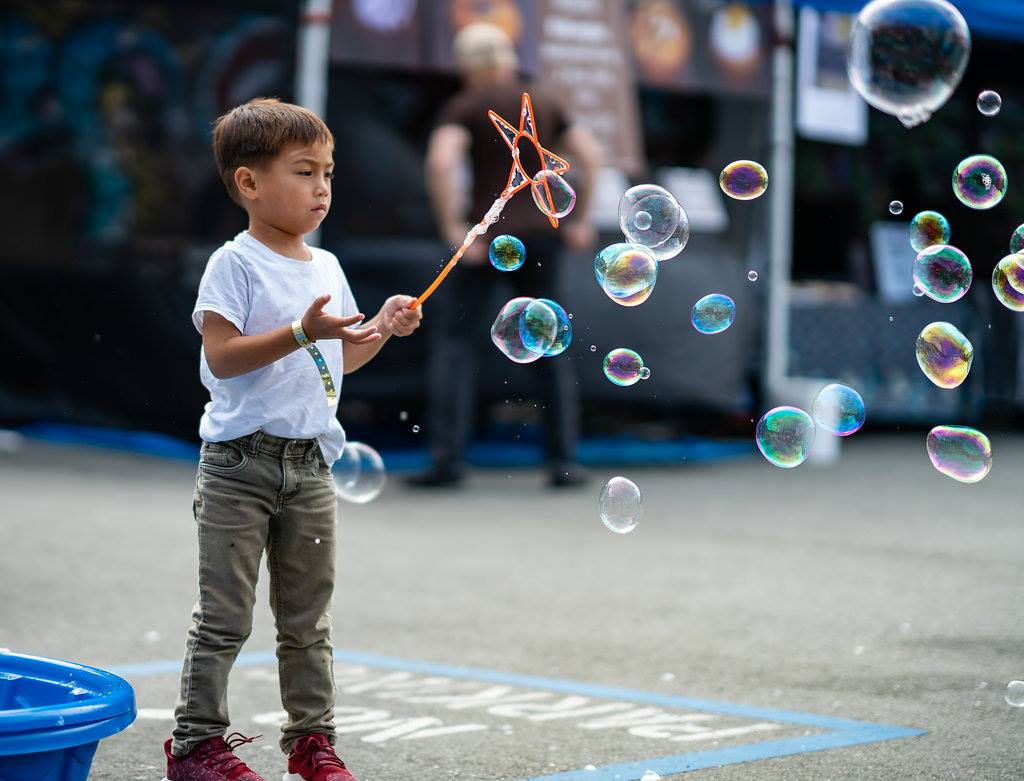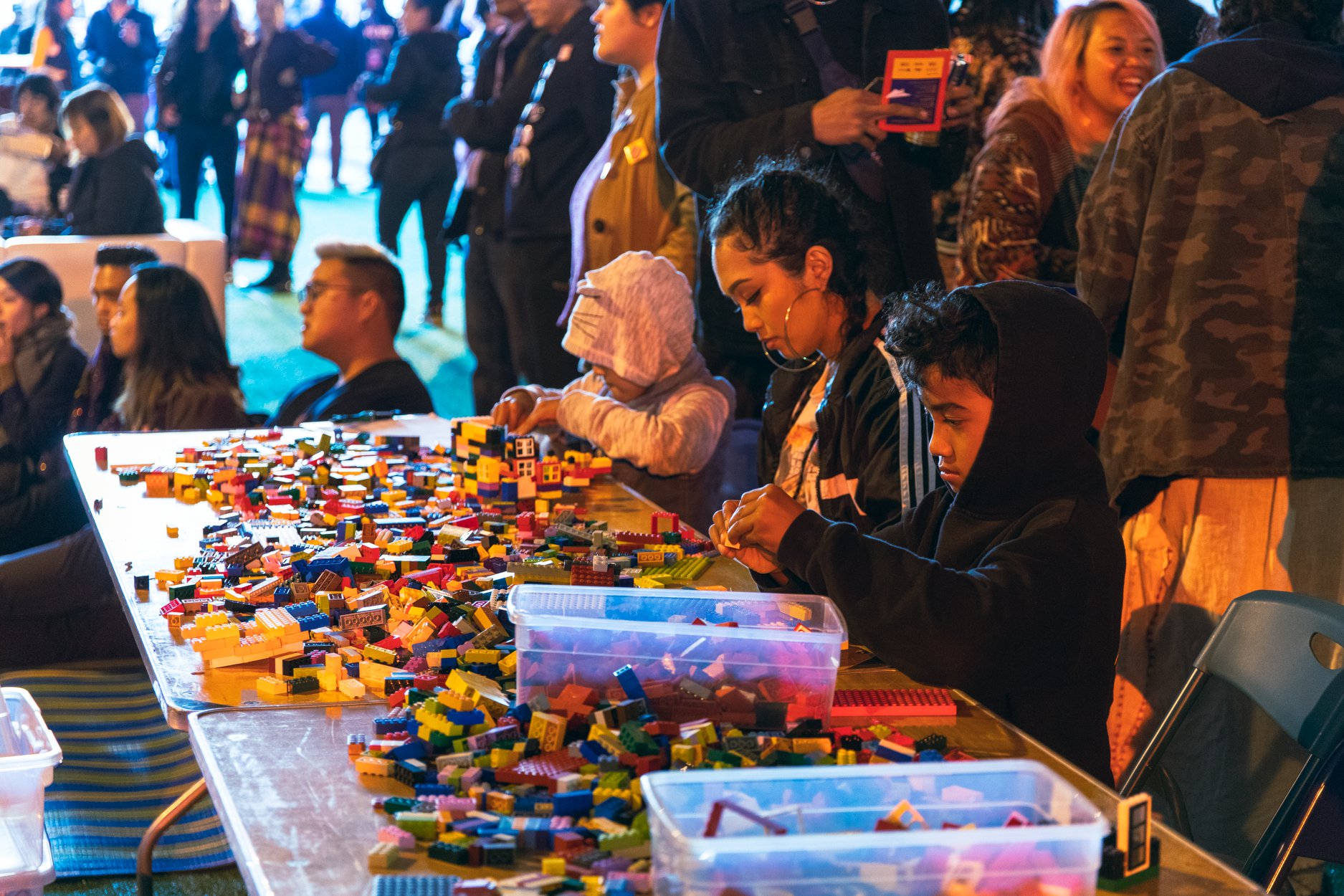 Challenge 4: Power & Lighting
One of the biggest challenges with the parking lots was bringing in power sources for all of the lighting, sound, cooking, and technical needs of our performers and vendors!
Each space required its own unique lighting setup and would have to account for the transition from daytime to nighttime activities as well. We partnered with our good friend, Max Alegria, Partner at Gatsby Entertainment to design a power and lighting plan any festival would be proud of. Stringing lights across the Barangay Tunnel and Palengke Market spaces created the look and feel of night markets in Asia that also helped illuminate these darker spaces during the evening.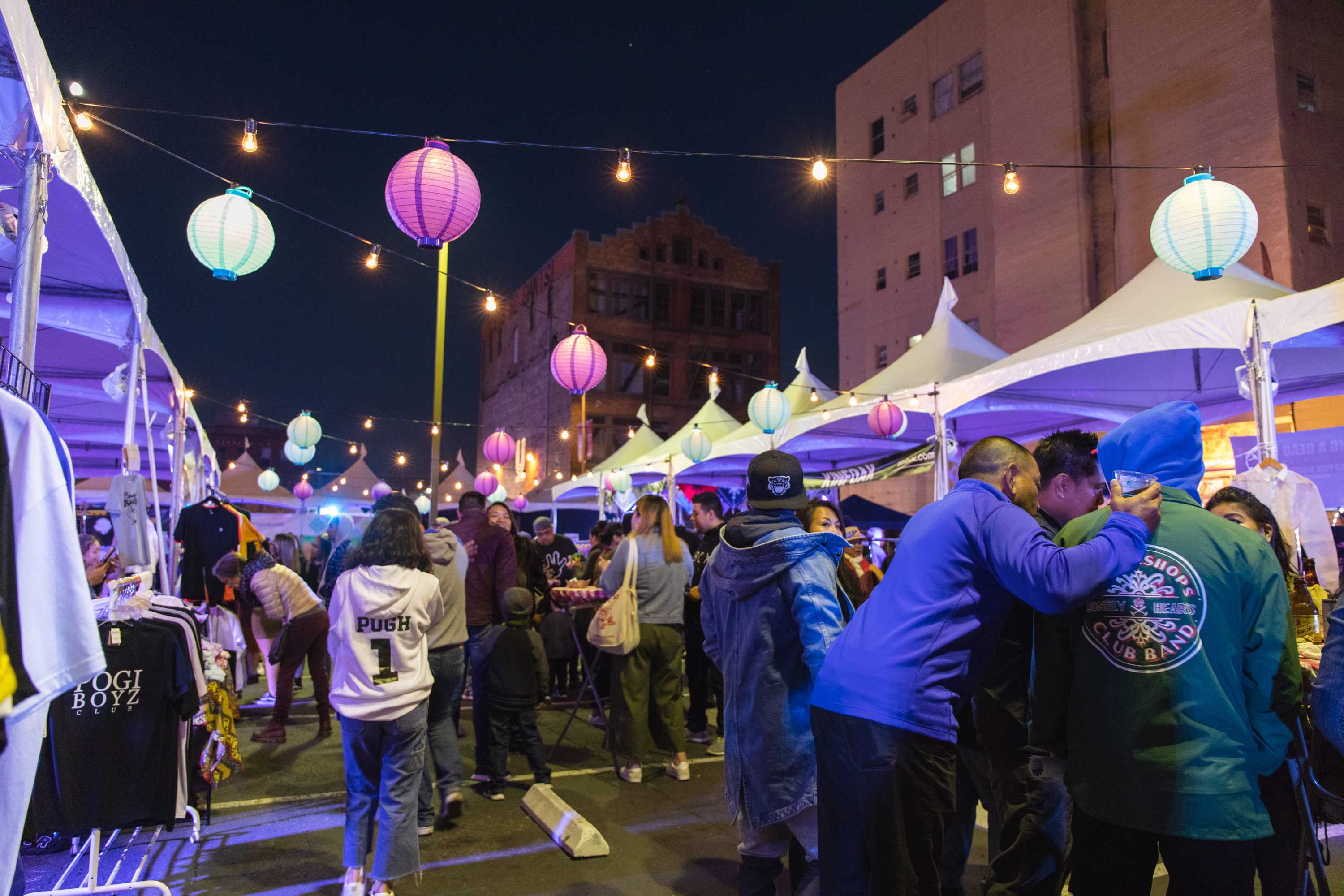 This also helped draw attention to the Stage Area with the UNDISCOVERED logo projected along the back wall as headliners from Manila, Chicago, the Bay Area and more dominated the stage with their passionate performances. We would not be able to have done what we did without Gatsby's expertise and hard work — thank you Max and team!
UNDISCOVERED has always pushed the boundaries of innovation and creativity by creating even bigger events to highlight the contributions of Filipinx Americans to the larger histories of San Francisco, the Bay Area, and beyond. A celebration of community, culture, and creativity, Make It Mariko is proud to have been a part of elevating the voices of the community and creating magical, memorable moments for everyone involved. We can't wait to make Season 3 even bigger and better than before!
OUR AMAZING VENDORS
Event Production: Make it Mariko, (Endeavors Collective)
Nonprofit Partner: Kultivate Labs
Stage & Sound Production: Creative Transit Agency (Endeavors Collective)
Lighting & Power: Gatsby Entertainment (Endeavors Collective)
Rentals: Stuart Rental Company
Marketing: Plinth Agency
Photography: Anthony "Mogli" Maureal, @themogli (Endeavors Collective)
Bar: 7th West (Endeavors Collective)
Custom Signage: Boovara Designs and Leaf & Lace Designs

Now show me the photos!!
Keep an eye out for Season 3!
Join the UNDISCOVERED SF Mailing List to get in the know about Season 3 launching on July 20, 2019 at a BRAND NEW location!

Comments
comments