Sustainable Events For All
Sustainability comes in many ways. At Make it Mariko, we strive for a holistic approach to event production & planning that keeps in mind the well being and joy of all: Client, Attendee, Vendors, Planners, and Environment.
We believe Clients deserve our best ideas and effort.
We believe Attendees deserve magical experiences and inspiration.
We believe Vendors deserve respect and equal opportunity.
We believe Planners deserve rest and balance.
We believe the Environment deserves our care and concern.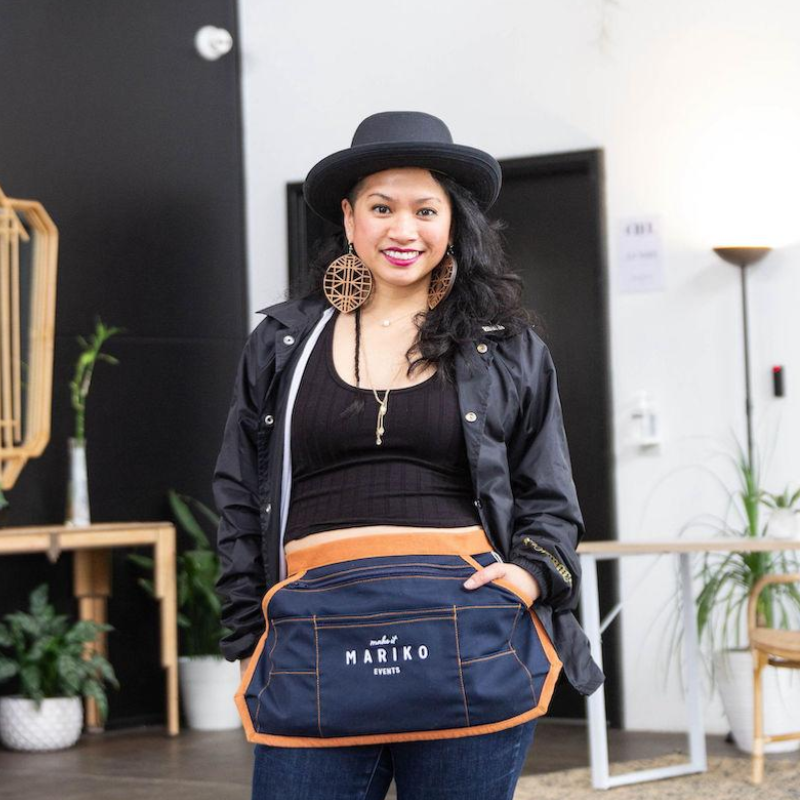 Gina Mariko Rosales


Founder & Chief experience officer (ceo)



Gina Mariko Rosales is an events enthusiast, #Pinayista, efficiency nerd, dancer, and nonprofit advocate. Prior to founding Make it Mariko, Gina spent 10 years doing corporate & nonprofit event planning, administration, and operations. She was the first Administrative Business Partner for the Google Self-Driving Car Team, and the first Head of Marketing Events at X, the moonshot factory (formerly Google X) where she planned large scale tech event activations, press, and public policy events. Gina was former Executive Director of the award-winning, nonprofit performing arts organization, Funkanometry SF and did youth outreach work with SF & Oakland schools. She is the Co-Founder of the UNDISCOVERED SF Creative Night Market in SOMA Pilipinas, as well as the Founder of Pinayista – a nonprofit community of Filipino women dedicated to building sisterhood in the hustle. Gina's personal mission is to create magical, meaningful moments that help remind us of the beauty and interconnectedness of life.
I was born and raised in the Bay Area, and my language reflects it (#HELLA). I take great pride in my city, San Francisco. Don't call it San Fran, or we can't work together.
I love karaoke. Our team frequents it often, and you are welcome to join!
A beautiful glass of Pinot Noir or Beaujolais is the way to my heart. I'm currently studying at the San Francisco Wine School.
My last meal would be chicken adobo over rice (saucy, not dry).
I love sarcasm and a good pun. 
My favorite color is purple. Can you tell?!? 🙂
I'm a Capricorn. Enough said.