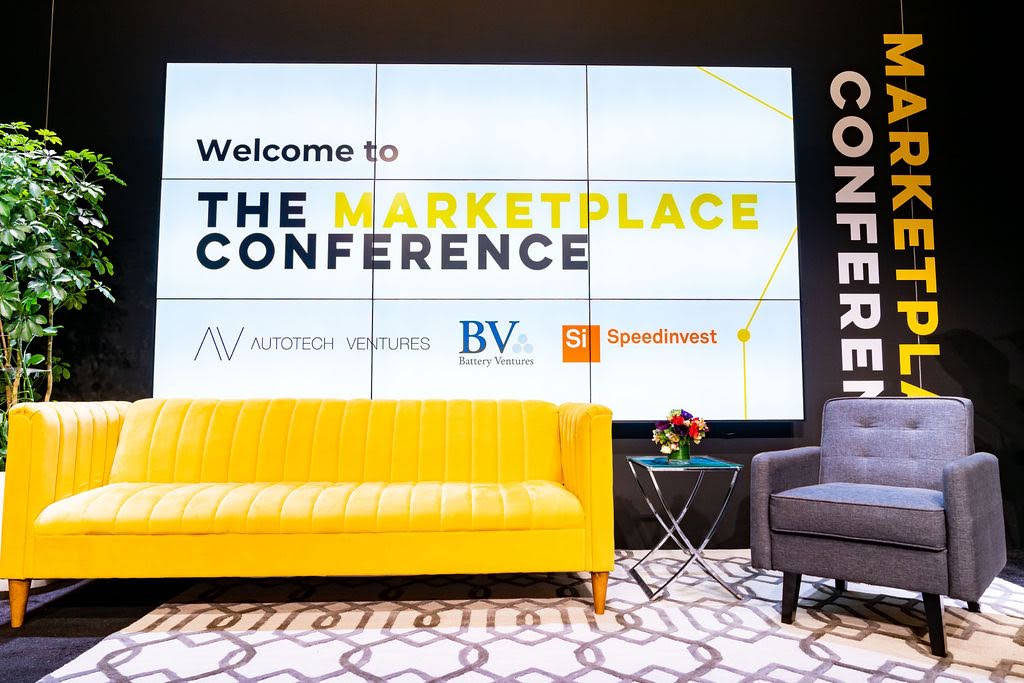 We were stoked to be able to produce YEAR TWO of the Marketplace Conference San Francisco! Just like last year, we worked with Dan Hoffer, Partner at Autotech Ventures, to design, create, and produce the conference and expand it this year. We love working with Dan as he's always super kind, upfront with his feedback, and data driven. And his speaker curation is so on point! It makes for a great client, as I'm sure a really great venture capitalist as well 🙂
This year Dan brought on a new co-organizer, the well connected and respected Battery Ventures, to add to the list of other Organizers: Autotech Ventures in Silicon Valley and Speedinvest from Berlin. 
We had one main task for this year's event: Double our attendance and capacity.
At last year's event we hosted around 200 people and the venue was SO PACKED. This year we wanted to host 400+, so we got to venue searching right away for something bigger within budget. After many site visits, we landed on the Commonwealth Club as our winner. I had never seen the venue before that site visit, but main PROS were accessibility, strong in house A/V, and price. Our main CHALLENGE was how to make the venue come alive with personality since it was a fairly blank slate community center. The venue DID have a beautiful rooftop view of the Ferry Building & Bay Bridge that really sold it. Fingers crossed it wouldn't rain…
Lucky for us, the day of the event we had SOLD OUT at 425+ tickets, and a thunderstorm was expected for that afternoon. ARGHHHHH. We concocted an entire rain plan to move the 10 piece band and buffet inside just in case. Thankfully we didn't have to use the plan, and ended up having a BEAUTIFUL rooftop happy hour with clear blue skies and lots of whiskey.
A Few Event Stats:
49 Speakers Coordinated
39 Sessions Coordinated
434 total tickets sold
150 VC 1:1 office hour slots filled
0 Rain Clouds
I myself traveled all the way from Sweden and think it was absolutely worth it for me and my team to come to the event. We learned a lot, got some really good contacts and at the same time had a very nice time. I would therefore like to give you a big applause for those who arranged the event, since the whole experience was very positive. 
Great event! Enjoyed very much! Great speakers, great food, and great networking. 
EXCELLENT event…Don't stop, Don't change – Please.
Overall an excellent conference. I'm going to try and attend the next edition as well.
Our Event Squad – Endeavors Collective!
As always, and is part of our mission as a company, we're super proud to work with a team made up of amazing POC creatives and doers! It's seriously a DREAM TEAM.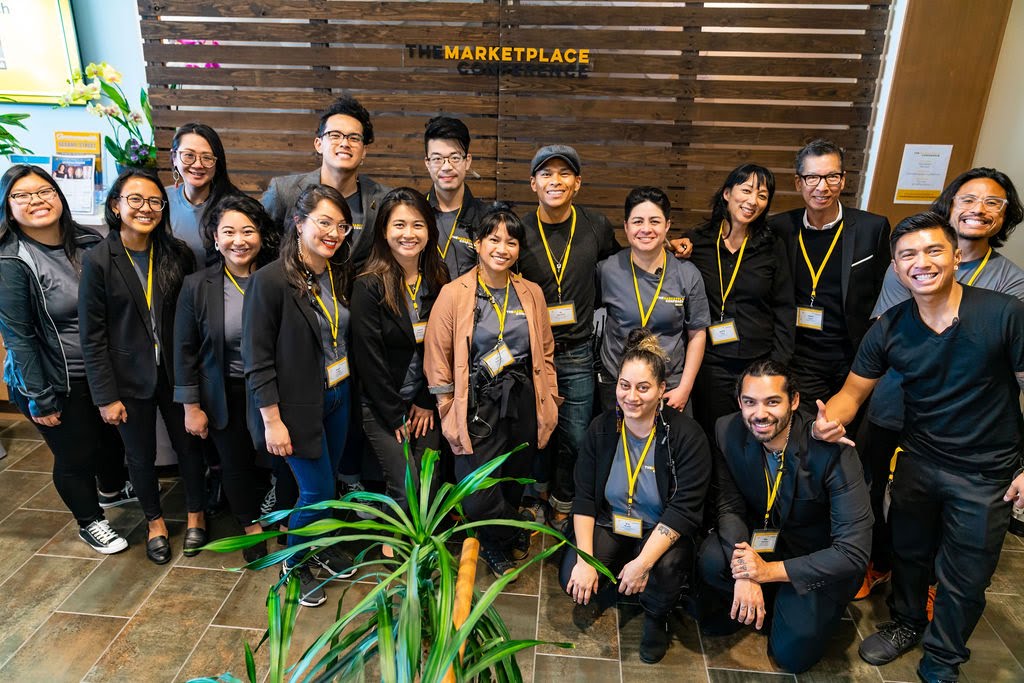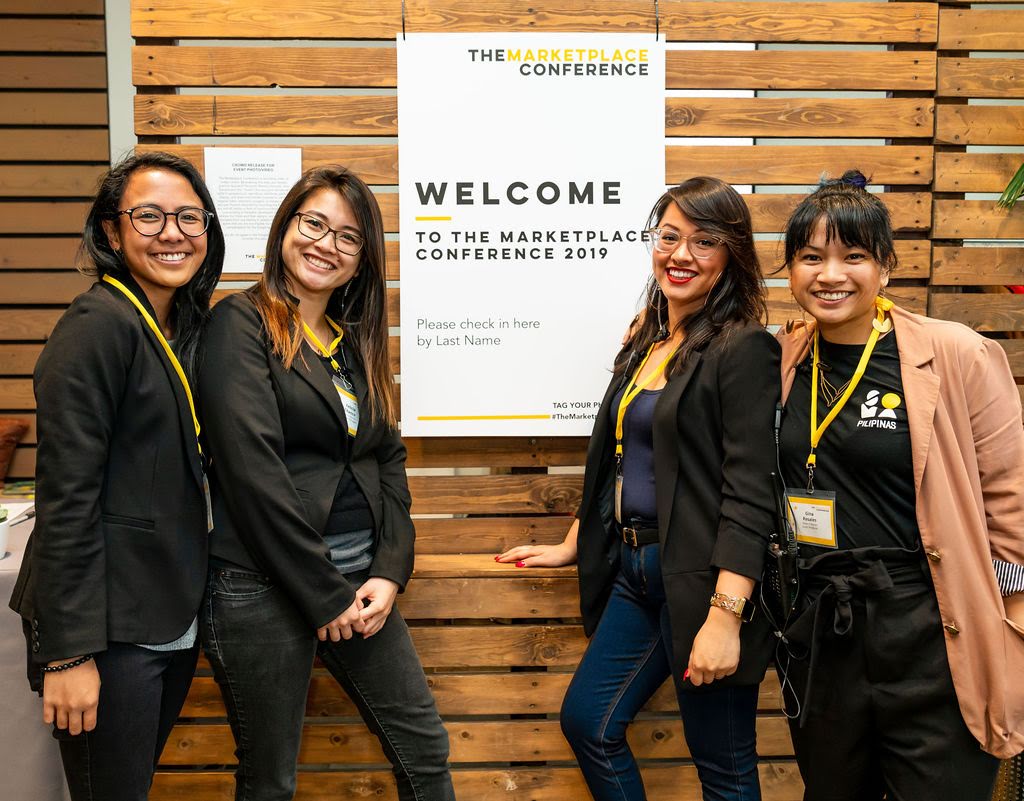 What We Did:
Full Event Production

Venue sourcing & negotiation

Speaker Management

VC 1:1 Scheduling and Coordination

Event Design including onsite branding

Sponsor Activations

Nasdaq Tower Interview Coordination

Food & Beverage Coordination

Signage & Printing
Vendor List:
Event Planning & Design: @makeitmariko
Stage Management & Sound: @creativetransitagency
Florals: @juna_alinea

Catering: @smallpotatoescaters
Venue: @cwclub
Rentals: @standardpartyrentals
Video Game: @planitinteractive
Plants: @theplantlibrary
Videography: @manalopictures
Photography: @themogli
Nametags: @buzzsaw_media
Check out more photos below from event photographer, Anthony "Mogli" Maureal.
Comments
comments