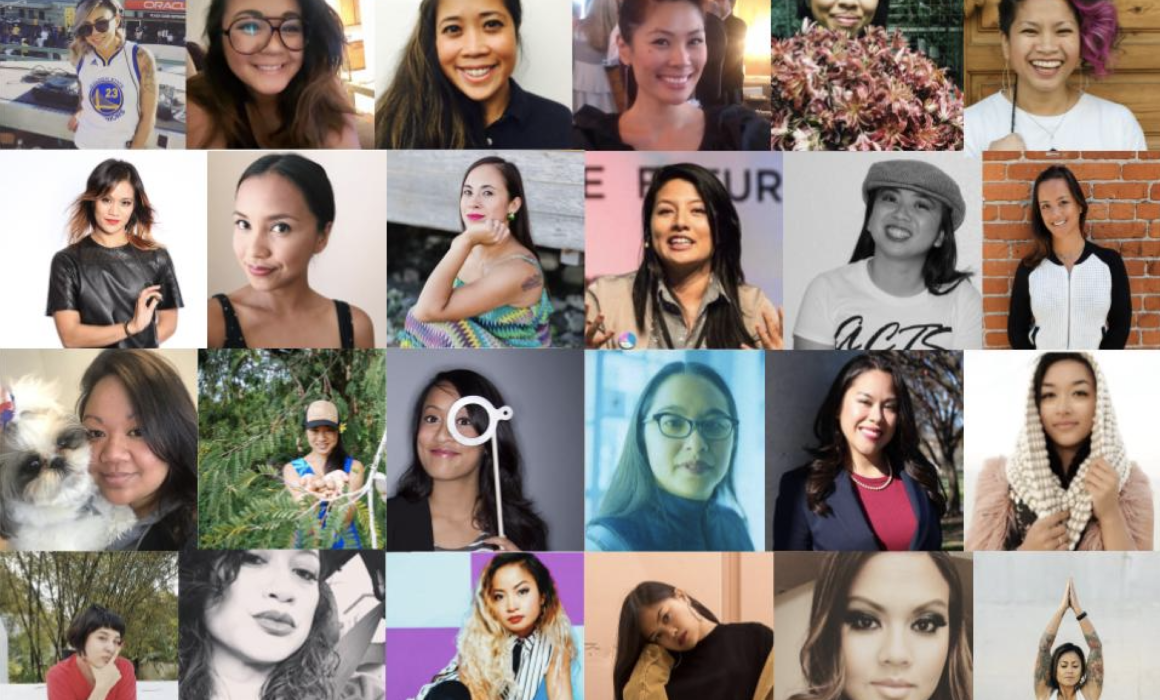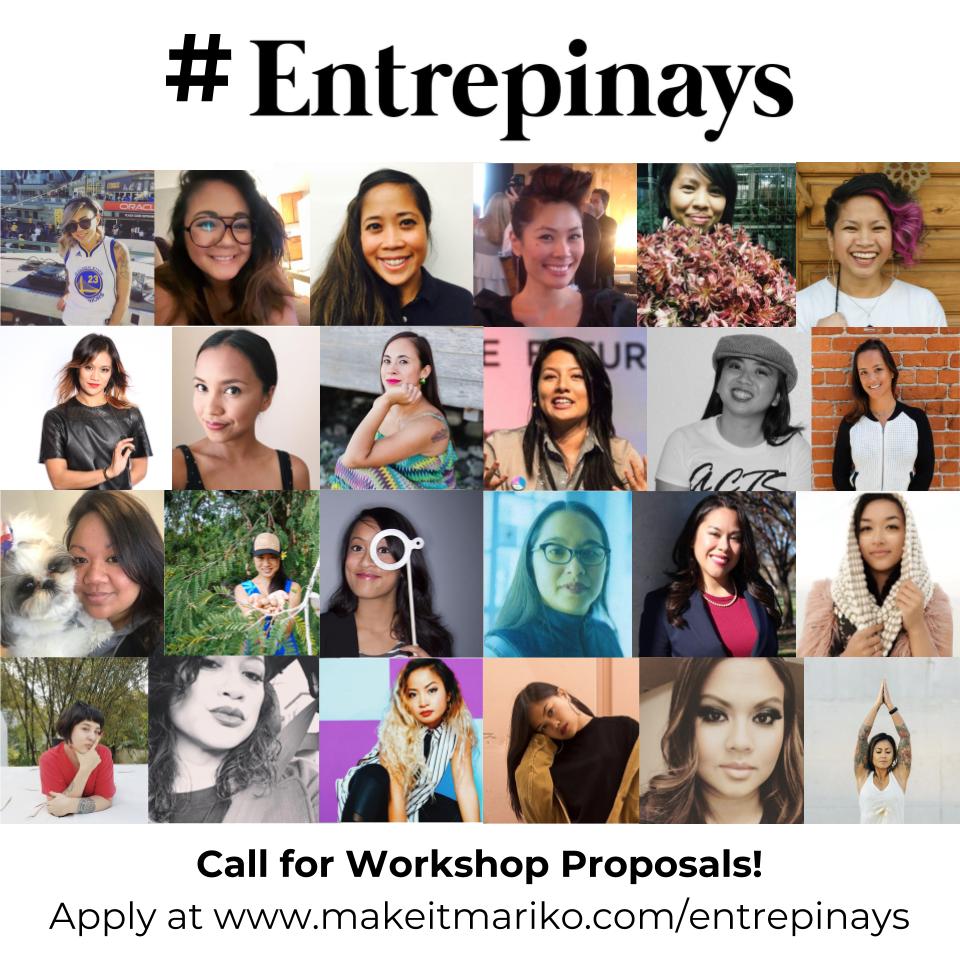 *Photo above: Entrepinays doin the damn thing that inspire me! 
2 years ago, I was inspired by a panel I presented on at the Fly Pinays Conference (yes, it's a thing!) called "Entrepinayship" where they featured 5 amazing pinay entrepreneurs sharing their story. As a new female entrepreneur who only had a few women of color entrepreneur mentors to look up to, I LOVED the concept and wanted to spread the term #ENTREPINAY far and wide to unite us and create an online community.
Over the past year, I've worked on putting together what I feel like is a SUPER POWER PINAY CREW of a planning committee to make this dream come to life. What is this dream? It's the FIRST ever Entrepinays Summit, and it's happening October 7, 2018 in San Francisco!
I'm even more juiced to announce that we've locked in our first official event partner — huge shout out and thanks to Covo, a beautiful co-working community where I have been working for over a year and just recently became an official member at. Run by a husband/wife duo + brother, Covo is truly a family business, and it feels that way every day I come to work. For all Entrepinays Summit attendees, there may be a surprise sweet membership offer from Covo the day of the event 😉
What is the Entrepinays Summit?
A daylong gathering of Bay Area pinay entrepreneurs filled with panels, interactive workshops, mentoring, and meaningful connections.
Who is it for?
1) Self-identified Filipina/Pinay entrepreneurs who own a business in the Bay Area or beyond (or are preparing to start a business)
2) Pinays who want to learn, teach, actively build, and connect with other Entrepinays
Say hello to our amazing Entrepinays Planning Team:
*Want to join the team? We're looking for graphic designers, photographers, social media mavens, and more. Email Gina directly at gina@makeitmariko.com.
Call for Workshop Proposals & Ideas
Registration for the summit will launch in late August, so for now we're looking to source ideas, workshops, and panelists.
CLICK HERE or click the button below to tell us what YOU want to learn and hear or apply to teach a workshop. This summit is here for our community to learn and grow, so we want to make sure we're serving you and providing relevant content.
We'll also be launching a Facebook group soon and will send an invite in late August as well. And most importantly, help us spread the word! Please SHARE this with any other Entrepinays you know. Let's grow our community!
*Deadline to apply: July 31, 2018*
Interested in Sponsor Opportunities?

 
Email gina@makeitmariko.com to receive our sponsorship packet with opportunities to support this amazing, diverse community of entrepreneur women.
Here's to sisterhood, pinayism, and entrepinayship,
– Gina Mariko
On behalf of the Entrepinays Planning Team
Comments
comments