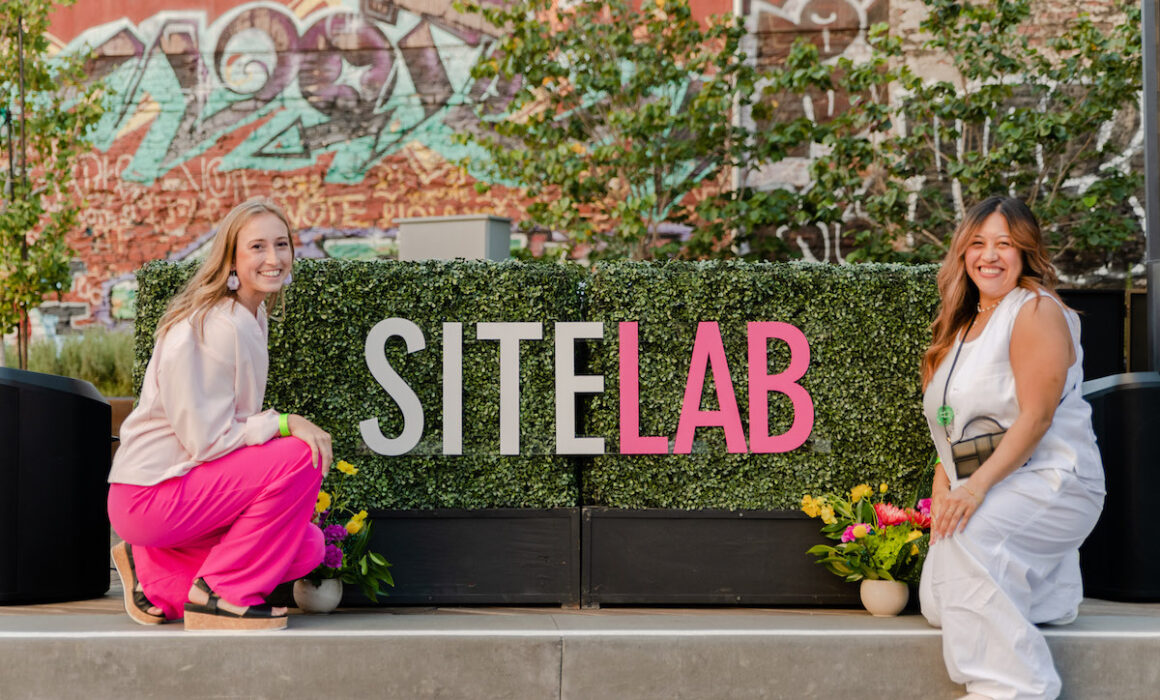 We were honored to partner with SITELAB to plan their 10 Year Anniversary, as well as the opening of their FIRST completed urban planning project, the NEW San Francisco Parks at 5M in SoMa.
SITELAB is a San Francisco urban design firm that strives to bring together communities, individuals, economies, politics, history and context. We were tasked with planning this community celebration to bring together their staff, clients, vendors, and community at this new open park in San Francisco.
Our Goals:
Celebrate SITELAB's 10 year anniversary as a company, as well as their first completed urban design project, the Parks at 5M.

Support and feature local SoMa businesses and vendors.

Create a buzz for SiteLab to show future clients and partners what they can do
Of course we're always excited to highlight local vendors, especially when it's only a few blocks away from our own studio, so naturally doing site visits was super convenient 🙂 We've done festivals and street closures surrounding this park before (was formerly 3 empty parking lots), so were very familiar with the neighborhood, but were excited about planning our first event in the new park that just opened up.
Company Branding
The SITELAB team was amazing to work with as a client, especially since as a design firm they really wanted the event branding and design to be on point (as do we!). But they didn't micromanage the work and really trusted us to make it beautiful! We were able to create multiple company branding points that were subtle, yet impactful.
Branded wooden company logo sign at the front stage in front of the DJ booth (which they took home at the end of the night and put up in their office!)

Light up "10" numbers to honor their 10 Year Anniversary + floral display and a lounge set which we created as an intentional photo opp moment for their team and guests
Bright and vibrant event signage
Tabletop signs to thank their guests for coming including event hashtags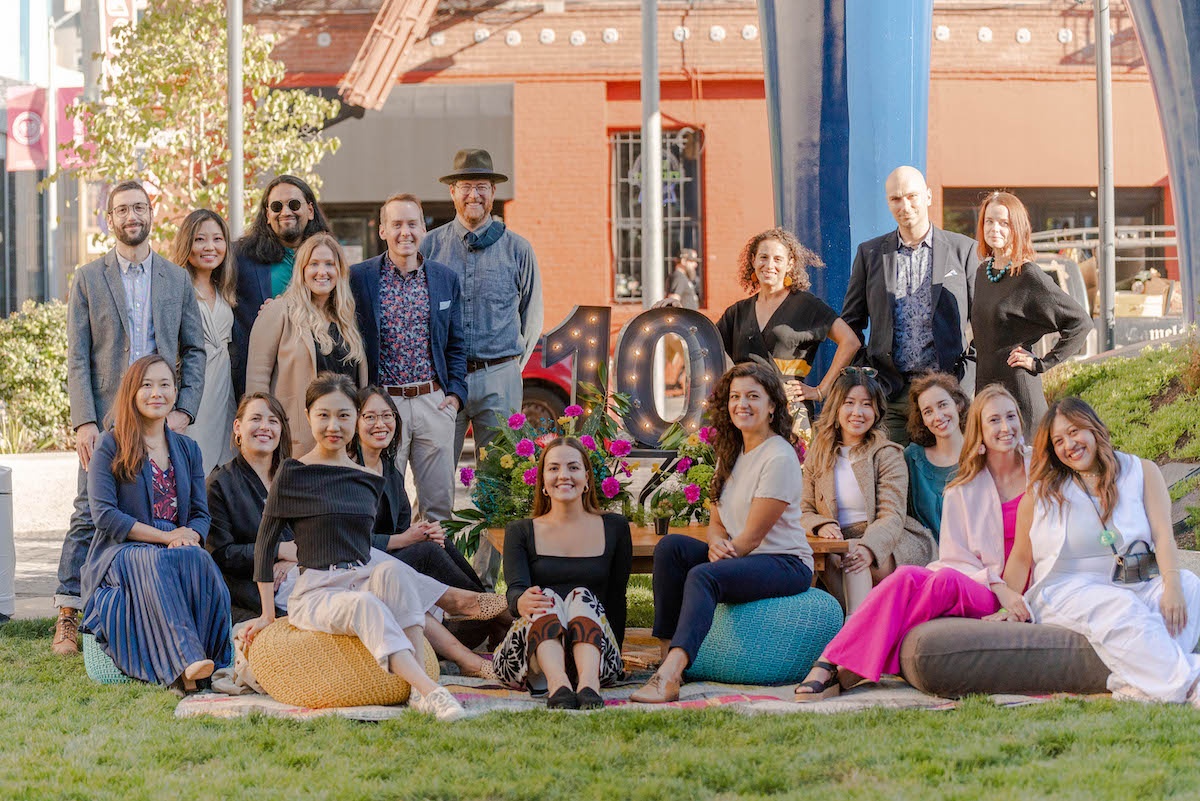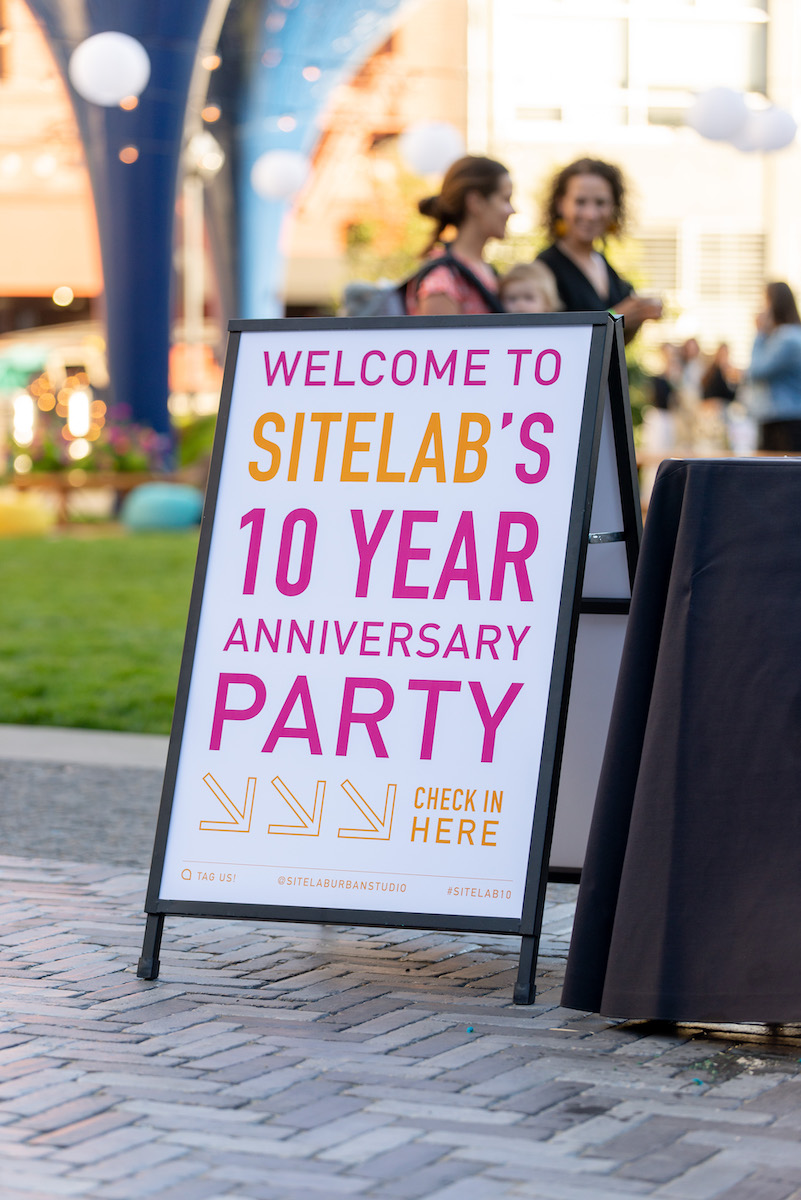 Event highlights:
100 guests

Fun mix of intimate seating pockets to encourage mingling & meeting including picnic tables, low soft lounges, and cocktail tables with chairs provided by Bright Rentals
Delicious themed cocktails from the Lady Victory bar
Delicious bites and dessert from local SoMa vendors, including the folks at Tempest Bar literally right next to the park!
DJ and fun music to get folks dancing. We even had a bunch of local neighbors stopping by to dance with us on the street!
Comments
comments