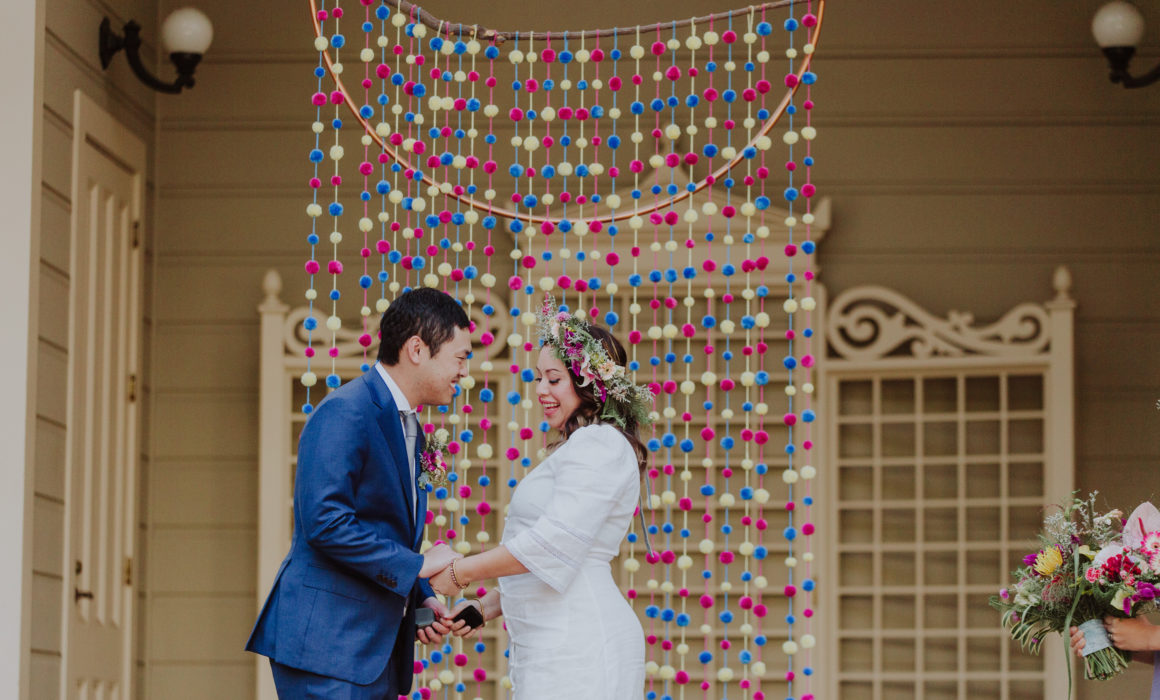 Nika & Patrick – A Music Festival Inspired Wedding in Oakland
When Nika & Patrick contacted me I was immediately excited about their wedding vision, which they described as a "music festival themed wedding complete with food trucks and ferris wheels" (!!). The couple had met at Coachella so wanted their wedding to reflect the interactive, casual, music festival vibe with strong Filipino & Mexican themes throughout. 
We unfortunately weren't able to make the ferris wheel happen, but we did go hard on the food trucks, mobile vendors in general, interactive activities for guests, as well as the music festival vibes! Nika & Patrick were an absolute dream to work with — they trusted my vision completely and let me go wild with colors, design, and ideas. We were able to create a really custom wedding experience, and still stayed within budget 😉
I'm so glad they agreed on my venue suggestion of Preservation Park — a private outdoor park in Oakland that makes you feel like you literally own the street. We took over the park, decorated with tons of colorful, custom papel picado, Mexican blankets, and a soft blue & pink pastel color scheme. 
Inspiration Board for Nika & Patrick:
With only seating for half of the guests and no formal seated dinner, it encouraged guests to roam the park, take photos, and engage with the interactive activities. So many guests used the Mexican blankets as seating, and it really added to the wedding festival vibe. Guests came CORRECT with their attire as well! So well dressed, I must say 🙂
A few of my FAVORITE wedding highlights:
DIY flower crown and boutonniere floral truck featuring Juna Alinea

A Swag & Merch Tent filled with kids games, stickers, temporary tattoos, and fun giveaways

Couple's Trivia! I love when couple's let me do couple's trivia (and let me EMCEE their wedding). It's super fun to emcee, and makes things easier as well on me as a planner haha. For Couple's Trivia template, click here!
Comments
comments