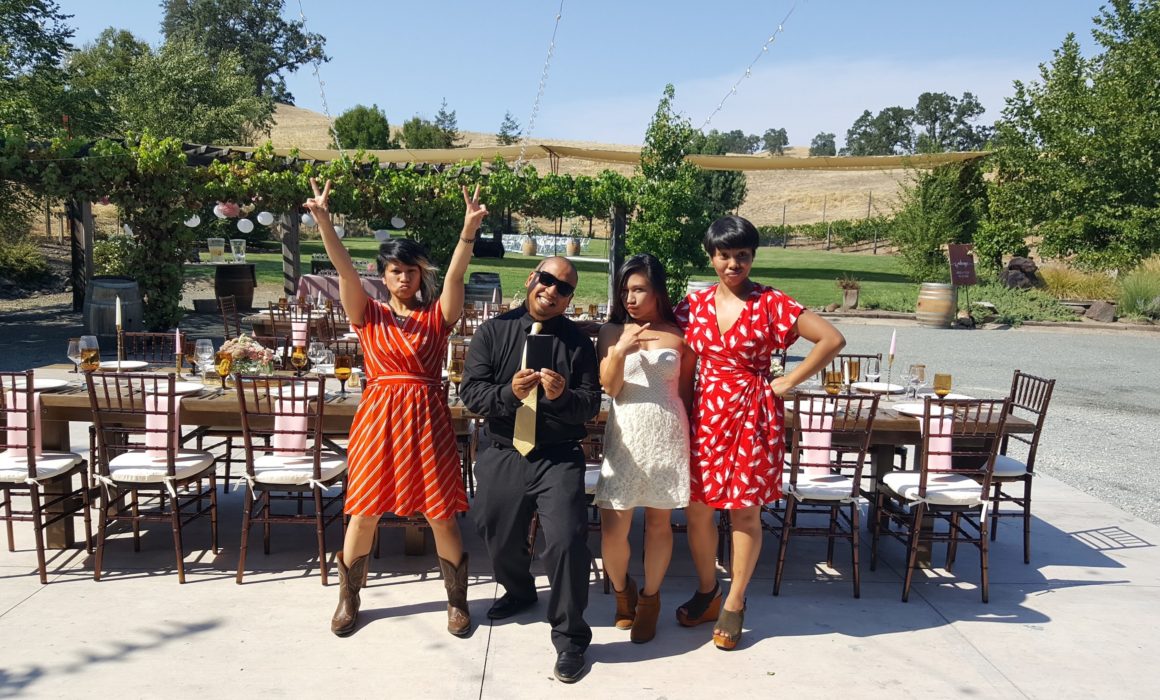 Well, it's been about a year and a half owning my own business, and it's definitely been a roller coaster ride (the awesome scary kind). I'm the kind of person that is used to doing things my own way, so bringing on new team members was a little scary. But I did it, and hired two interns this past year who have been amazing helpers and taught me a lot about what it takes to be a great manager (shout out Megan and Monica!).
But it's time — time to expand the team, and let go of some duties, and bring in some fresh new ideas. Because if I'm not growing, I'm staying the same, and the same is boring.
So I'm excited to announce that I'll be hiring the FIRST part-time addition to our team – a new Event Coordinator! My business is my baby, and I care about it a lot. But as my mom always says, I need to build and grow. So I'm ready. If this job description sounds like something you're interested in, please apply. I promise it'll be a roller coaster ride of awesomeness, and who knows what surprises will be at the end 🙂
Please pass this along to anyone you know would be interested!
– Gina Mariko
*UPDATE: We are no longer accepting applications for this role. Thank you for your interest!
---
Make it Mariko Event Coordinator

(Part-time)
General Description
The Make it Mariko Event Coordinator will work closely with founder, Gina Rosales, and be her apprentice and right hand wo/man for a multitude of events, styled photoshoots, and event-related projects in 2017. We are looking for someone who has previous events experience and can do everything (and/or is willing to learn) from sales, talking to clients, coordinating day-of weddings independently, vendor coordination, event layouts, and event design/styling.
ME (Founder, Gina Rosales) =
A female founder and #Entrepinay (Pinay entrepreneur) with 8 years experience in event planning, nonprofit operations, and corporate marketing/events.

Born and raised in the Bay Area and started my own business 2 years ago. I'm now finding myself with the great problem of having to turn down clients, so I'm looking to expand my team so we can take on more work and have a partner in crime to brainstorm and plan with.

I love to mentor, train, and help connect people. I care about your career growth and want to make sure you are successful.

I appreciate sarcasm, lots of laughter, and direct, honest communication.
YOU =
Super organized, self-driven, and eager to learn. Over-achievers are encouraged.

Passionate about event planning, kick ass customer service, and getting shit done.

Are a big picture problem solver, but willing to roll up your sleeves to do whatever it takes to get the job done

Interested in performing arts, nonprofits, and giving back to the community

Creative, out of the box thinker with great design sense

Can stay calm and make quick decisions under pressure

Have exceptional communication skills, spelling, and grammar

Must use the

Oxford comma

.

Have a passion for life and looking to make your mark on the world! Believe and are passionate about creating magical, meaningful moments for our clients.
Responsibilities:
These will vary week to week, but generally will include:
a) Event Duties
Attend Make it Mariko events and assist with event set up and styling, including escort card displays, dessert stations, tablescapes, signage, etc.

Venue & Vendor Research

Create event/styling lookbooks using Google Slides for client presentations

Get quotes for rentals, caterers, and vendors

Manage Day-of Coordination independently

Help outreach and find new wedding and clients

Assist with clean up and strike at the end of each event

Professionally represent Make it Mariko at all events

Assist with planning a NEW monthly San Francisco Night Market,

UNDISCOVERED SF

, launching August 18th.
b) Social Media
Assist and come up with ideas for Facebook and Blog posts for Make it Mariko's blog. Write your own blogs!

Research wedding/event blogs and submit Make it Mariko events to be featured

Photograph "behind the scenes" moments at events

Post and comment on the Make it Mariko Instagram @makeitmariko
c) General Duties
Attend client/vendor meetings to take notes and follow up with action items

Assist with coordination of styled photoshoots

Maintain and organize documents via Google Drive

Attend industry networking events and represent Make it Mariko
Requirements
Must have at least 2 years of previous event planning OR event/catering banquet experience.

Proficient with Google Drive, Docs, Sheets, & Slides. Experience with Illustrator/Photoshop is ideal but not required.

Having own car or access to a car for events is necessary

Must have own laptop and access to WIFI

Ability to work remotely AND in San Francisco once a week on EITHER Friday or Monday afternoons

Ability to work the following confirmed events, with weekend flexibility to work additional events as they are confirmed:
Hours & Compensation
The Event Coordinator will work 8-12 hours on event days, and should be available to work 6-8 hours during the week. The weekly work hours will be a mix of meeting in person with Gina in San Francisco and working remotely on your own time. Must be available on Fridays to work for 3-4 hours from San Francisco.
Compensation: A monthly stipend + $20/hour on event days + possible commission for bringing in new clients. Compensation will depend on experience.
To Apply:
*UPDATE: We are no longer accepting applications for this role. Thank you for your interest!
Please email gina@makeitmariko.com with the subject line "Your Name / Event Coordinator Application", and include the following:
A

Cover Letter

describing your interest, experience, and background

Resume

(pdfs only please!)

A

link to a Google Slides presentation

showcasing your personal design aesthetic. Make sure to include a mix of event concepts, colors, and design/decor elements.

Link to your own personal

Instagram
Applications will be accepted until July 1, 2017. I encourage you to apply early, as the position will be filled once the right candidate is found.
About Make it Mariko:
Make it Mariko (pronounced mah-ri-ko) is a Bay Area event production company focused on creating magical, meaningful, and unforgettable moments. Moments that make you feel, make you cry, make you laugh, give you perspective on life; moments that can't be captured with a photo that you'll remember forever. For more info, visit www.makeitmariko.com. 
Thank you for your interest!
Comments
comments