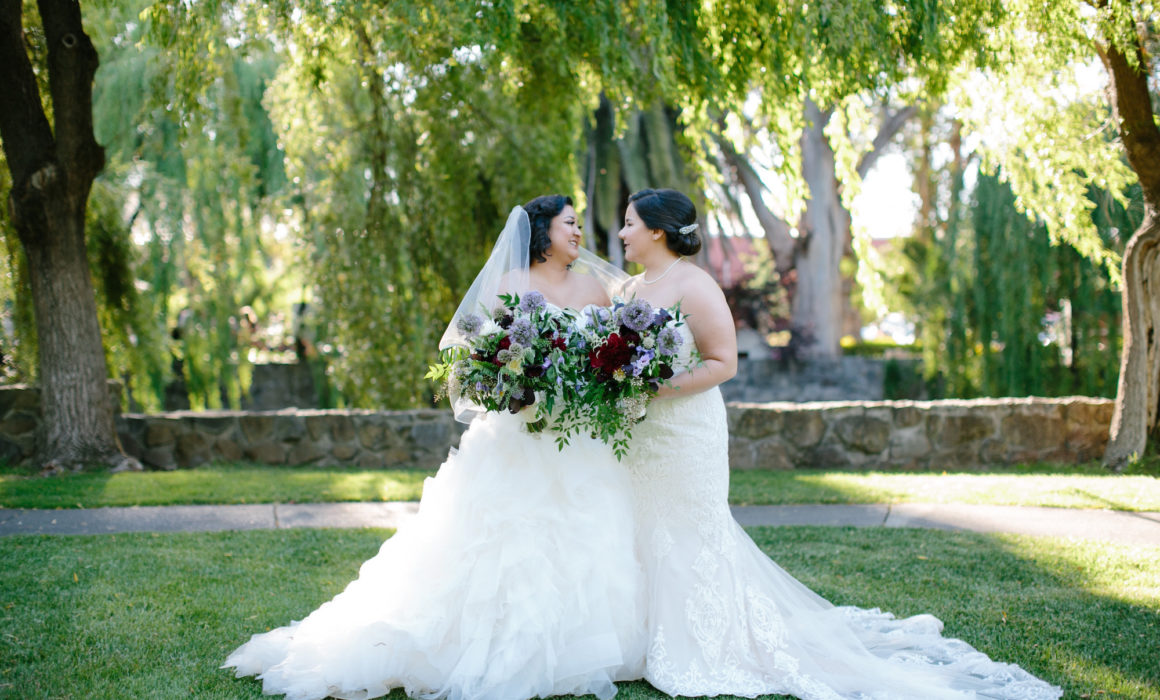 Amber & Emma – Romantic Sonoma Wedding with Two Beautiful Brides
Amber & Emma found me through my website, but it was truly meant to be as Emma worked at Google (my former job, which I had just quit), and I clicked with both her an her fiance Amber immediately. Their families were coming from out of town, and their vision was to have a California coastal experience for them – either with redwoods, the ocean, or wine tasting.
We did a Full Planning Package and I helped source multiple venues to reflect that truly California vibe. We ended up deciding on Cline Cellars. Cline Cellars winery and acreage was vast, with tons of space for guests to roam and take photos, as well as an onsite Villa that the couple could book for their bridal party to stay in. 
Working with Amber & Emma was a joy as they both had a playfulness and ease about them, with Amber providing critical sarcastic quips every now and then, and Emma staying calm and level headed throughout. I loved that they both kept their dresses secret from each other until the first look that day 🙂
They let me go crazy with our design vision and I loved the warm, intimate, and personal touches we were able to incorporate. My favorite pieces were the VINTAGE BOOKS and CHEMISTRY BEAKERS we incorporated into the centerpieces, as Amber was a chemist. And everyone LOVED the cocktail hour band, Cantina Band, who played classic acoustic video game hits like the Legend of Zelda, Super Mario, and more. And of course, Elaine Bell Catering hit a homerun on the catering for the night with everyone enjoying delicious family style dinner in the beautiful Cline Barrel Room.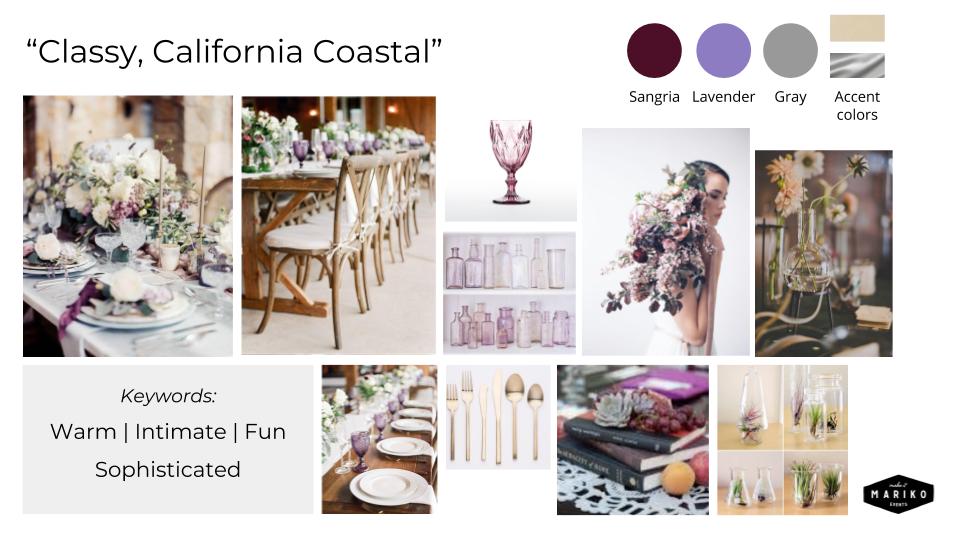 Inspiration board we created for Amber & Emma
Comments
comments