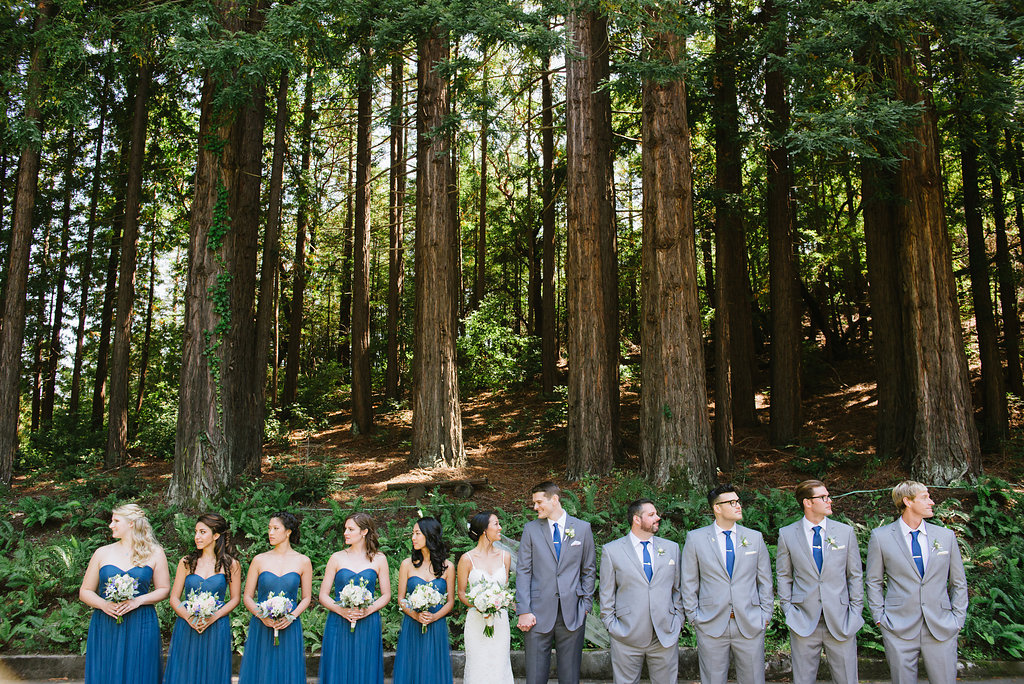 It was such a pleasure to be the Day-of Coordinator for this super sweet couple, Jackie & Mike.  They were such a joy to work with: authentic, humble, and full of genuine love for one another. I really appreciated their energy and small, sweet gestures to each other throughout the day.
The Ralston White Retreat in Mill Valley was a classic and quaint venue. A crazy, narrow, windy road (that seems like a one-way but is actually a two-way), leads you to the peak of the mountain. There, at the top of a heart shaped lawn (no, seriously it's shaped like a heart), you find a beautiful, unassuming private estate with a classic porch reminiscent of Forrest Gump.
This was also my first time setting up lighting at a wedding myself. It ended up turning out beautiful and provided that little extra something the reception room needed.
Oh yea and, best #dadspeeches ever!
Photography by Karen Santos Photography
#husmarryingmike