UNDISCOVERED Ambassador + Event Production Internship
San Francisco, CA

Part-time, internship (September – December 2017)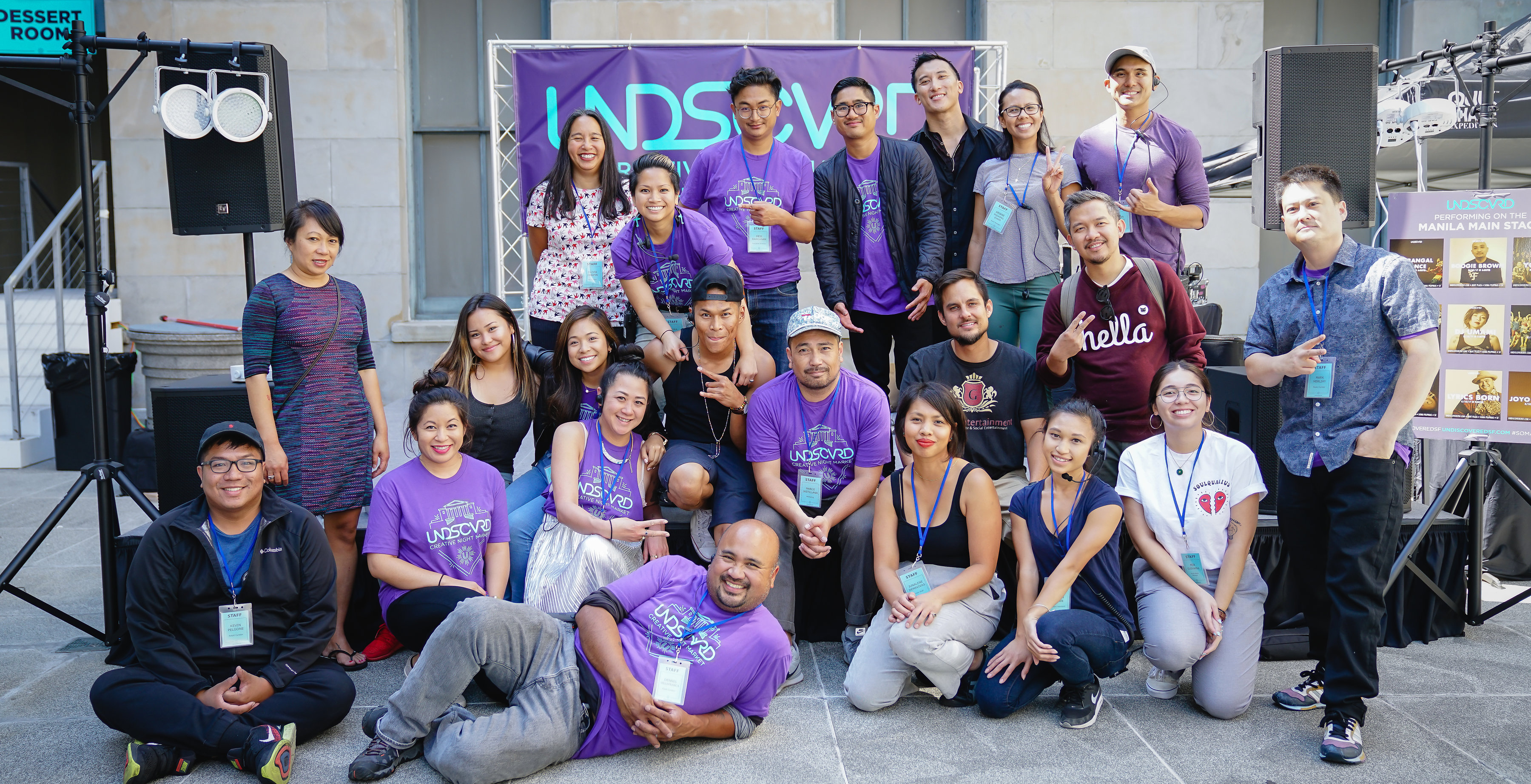 General Description:
UNDISCOVERED SF is a new creative night market showcasing Filipino-American talent from all over the Bay Area. This free monthly Music + Art + Dance + Food Festival brings together artists, dancers, DJs, performers, and local businesses to support the SOMA Pilipinas Cultural District, which aims to increase the visibility and celebrate the contributions of the Filipino community in SOMA, San Francisco, and the greater Bay Area.
The position is for enthusiastic, outgoing students and new grads with an interest in the events production industry. Ambassadors must be able to commit to working every third Friday of the month. Duties include greeting guests, registration, event setup and breakdown, vendor load-in, and general customer service.
This opportunity will allow ambassadors to network with various community leaders and work directly with the event production company, Make it Mariko. Ambassadors will learn the strategies behind the event production process and gain hands-on experience during the event. 
Must be able to commit to the following dates:
Friday September 8th or 

Weds September 13th; Time TBD (Training Day!)

September 15, 2017; 3PM – 12AM

October 20, 2017; 3PM – 12AM

November 17, 2017; 3PM – 12AM

December 15, 2017; 3PM – 12AM
Skills:
Must be outgoing, energetic and able to work with the public

Represent the company in a positive way

Excellent verbal communication skills

Works with minimal supervision

Good organizational skills

Must be able to lift up to 50 pounds

Previous event experience is a plus
Compensation:
The program is unpaid, but is eligible for school credit for students. Ambassadors will receive vouchers that may be used as cash to spend at the night market.
Select Ambassadors will be selected to take on a LEAD role and will be compensated based on experience ranging from $100-150 per month. 
How to Apply:
Please send a Cover Letter and Resume to megan@makeitmariko.com with the subject line "Your Name / UNDISCOVERED Ambassador". Deadline to apply is Wednesday September 6th, 2017.
Make it Mariko (pronounced mah-ri-ko) is a Bay Area event production company focused on creating magical, meaningful, and unforgettable moments. Moments that make you feel, make you cry, make you laugh, give you perspective on life; moments that can't be captured with a photo that you'll remember forever.