About the Make it Mariko Team
We are an all women-of-color team committed to curating creative, inclusive, and diverse spaces in the events industry. We're here to challenge the status quo and pave the way for a new generation of diverse event experience curators.
The Make It Mariko team is growing! We are excited to be expanding our team to provide critical Sales and Operations support to the Make it Mariko team as well as our Founder & CEO, Gina Mariko Rosales.
The Make it Mariko Sales & Operations Manager will work closely with Gina and the Make it Mariko team to help manage our sales pipeline of clients, oversee key administration & company operations, and event marketing. This is a great opportunity for a person who is an operations master, loves to nerd out over spreadsheets and project management templates, and is a strong relationship builder who can help us bring in new clients and partnerships. Efficiency and organization nerds and Women of Color are encouraged to apply 🙂
Our Team =
Female founder run, #Pinayistas with 10+ years experience in event planning, nonprofit operations, and corporate marketing/events. Our founder, Gina Mariko, formerly worked at

Google X

as the Head of Marketing Events and ran her own 501c3 nonprofit.

We love to mentor, train, and help connect people. We care about your career growth and want to make sure you are successful.

We appreciate sarcasm, lots of laughter, and direct, honest communication.

We are nonprofit, dance, music, and art enthusiasts and care about contributing to the San Francisco POC creative community.
You =
Super organized, self-driven, and eager to contribute. Over-achievers are encouraged 😉

Passionate about sales and events, providing kick ass customer service, and getting shit done. Super creative and ready to come up with exciting new ideas for event clients.

Are a big picture problem solver, but willing to roll up your sleeves to do whatever it takes to get the job done.

SUPER detail oriented. Loves correct spelling and good grammar. Must use the Oxford Comma.

Can stay calm and make quick decisions under pressure

Have exceptional communication skills, spelling, and grammar

Have a passion for life and looking to make your mark on the world! Believe and are passionate about creating magical, meaningful moments for our clients

QTPOC and Women of Color highly encouraged to apply!
Duties & Responsibilities
Full Time, Exempt Position
Admin & Operations (50%)
General Administrative coordination for the Make it Mariko team & CEO, Gina Rosales

Google Calendar & Email management

Scheduling meetings & taking notes at critical meetings

Manage team operations via

Clickup

General bookkeeping and receipt organization as needed

Manage team passwords via LastPass

Respond to messages in a timely manner and escalate to Gina Rosales as needed

Office management

General research and outreach for events, venues, vendors, or key stakeholders

Permit coordination

Build relationships with community leaders, vendors, and industry event partners

Collaborate across the team to improve team processes, efficiency, and overall happiness
Apps used: Google GSuite (Gmail, Drive, Calendar, Slides, Sheets, Docs), Clickup, LastPass, HelloSign, Bill.com, Zoom (training will be provided to learn new platforms)
Sales (40%)
Create presentation decks using Google Slides for client presentations

Attend sales calls and work to book new clients

Manage client sales processes using

Dubsado

(training provided, but looking for tech savvy folks who can pickup on new technology quickly)

Sending contracts, invoices, and tracking sales metrics

Create regular sales reports

Create and manage sales strategy each quarter to create and hit target sales goals
Apps used: Dubsado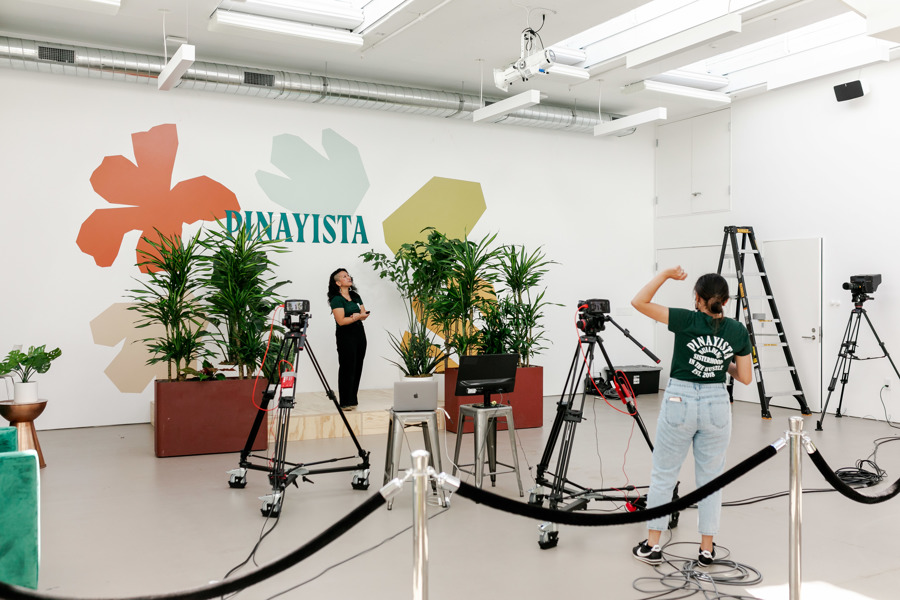 Requirements & Qualifications:
Must live in the San Francisco Bay Area with ability to work remotely and from our office in San Francisco 2-3 times per week
Minimum 2 years post-collegiate experience

working directly in Sales, Marketing, and/or Administration. Direct experience working with clients is a PLUS.

Working knowledge of all the apps listed above are a PLUS. Please list out in your application each app that you have experience working with. Training will be provided, but tech savvy are encouraged to apply.

Past experience working with clients, artists/arts orgs, social justice orgs, or nonprofits is a plus

Exceptional writing skills

Understands culturally sensitive language and understands how to write/speak appropriately about POC & marginalized communities

Must have access to WIFI

Ability to work remotely and work in San Francisco 2 days a week (days are flexible).

Position may include working evenings and weekends depending on event days. Typically most work will take place remotely.
Hours & Compensation
The Sales & Operations Manager is a full time, exempt position with an annual salary starting at $60K with potential for bonuses based on hitting key sales targets.
Benefits include:
Unlimited PTO and sick days

Annual team vacations

Monthly internet and cell phone stipend

Professional development

Strong sisterhood 🙂
The weekly work hours will be a mix of working in person at our office in SoMa San Francisco & Oakland 2-3 times a week, and working remotely on your own time.